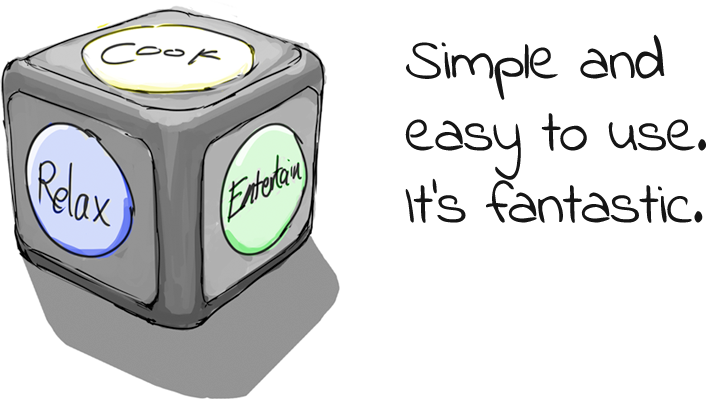 LEARN MORE
Concept
Cuber
Cuber seeks to solve the problem of having limited space in a shared apartment, focusing on enhancing the different activities of the inhabitants. The feeling of personal space is given by adapting the environment.

Cuber works as a tangible remote control for controlling elements in the home, such as lights, colored ambient light, music and devices like the TV. Instead of controlling each element separately, Cuber does it all in one motion.

Each side of the cube represents an activity and by placing the cube on a surface, the activity facing upwards will be activated. The lights, colored ambient light and music in the room will then adapt according to the settings for that activity.
The apartment
The apartment layout for the Cuber concept is based on the cube. The bathroom and bedrooms are considered as private areas and therefore built with fixed walls. The rest of the apartment is regarded as one public space. Yet, it can be divided into several smaller areas with the help of curtains.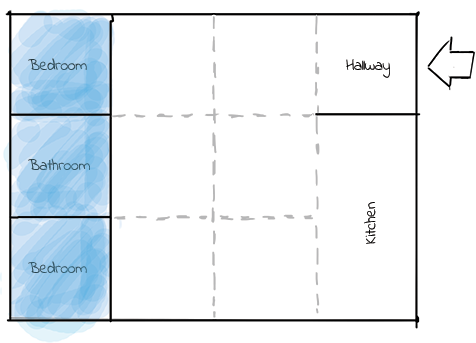 Interaction
In addition to selecting side, the user can control the elements connected to the cube by interacting with it in various ways. The user starts by pressing the button on the active side and then he can interact with the cube. If he wants to save the new settings, he presses again and can then continue using the cube as usual.
Change the music volume

Skip a song

Change the colored ambient light
The Team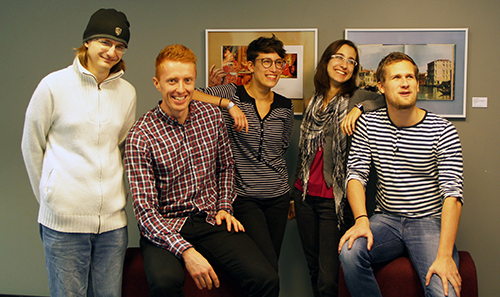 The design team behind Cuber consists of Mattias, Andreas, Hanna, Mylène, and Christian. They have extensive competence within several fields such as interaction design, industrial design, graphic design, electronics, programing etc. Together they form a world-class team with outstanding skills combined with serious talent. Yet, they don't really see themselves as top-notch designers.

- It's all about having fun and letting your creativity run free. That's what we did with Cuber.
© Cuber 2014 - A project in the Interaction Design & Technologies master program @ Chalmers, Sweden.