Play with your heart rate! Heart Raiser is a racing game for two players, where your speed is determined by your pulse, and the only button is the brake button. The car steers by itself, but this doesn't mean you don't need to watch where you go. If your speed is too high for a curve, you might fall off the track, and lose precious time against your opponent. So use your brake button carefully!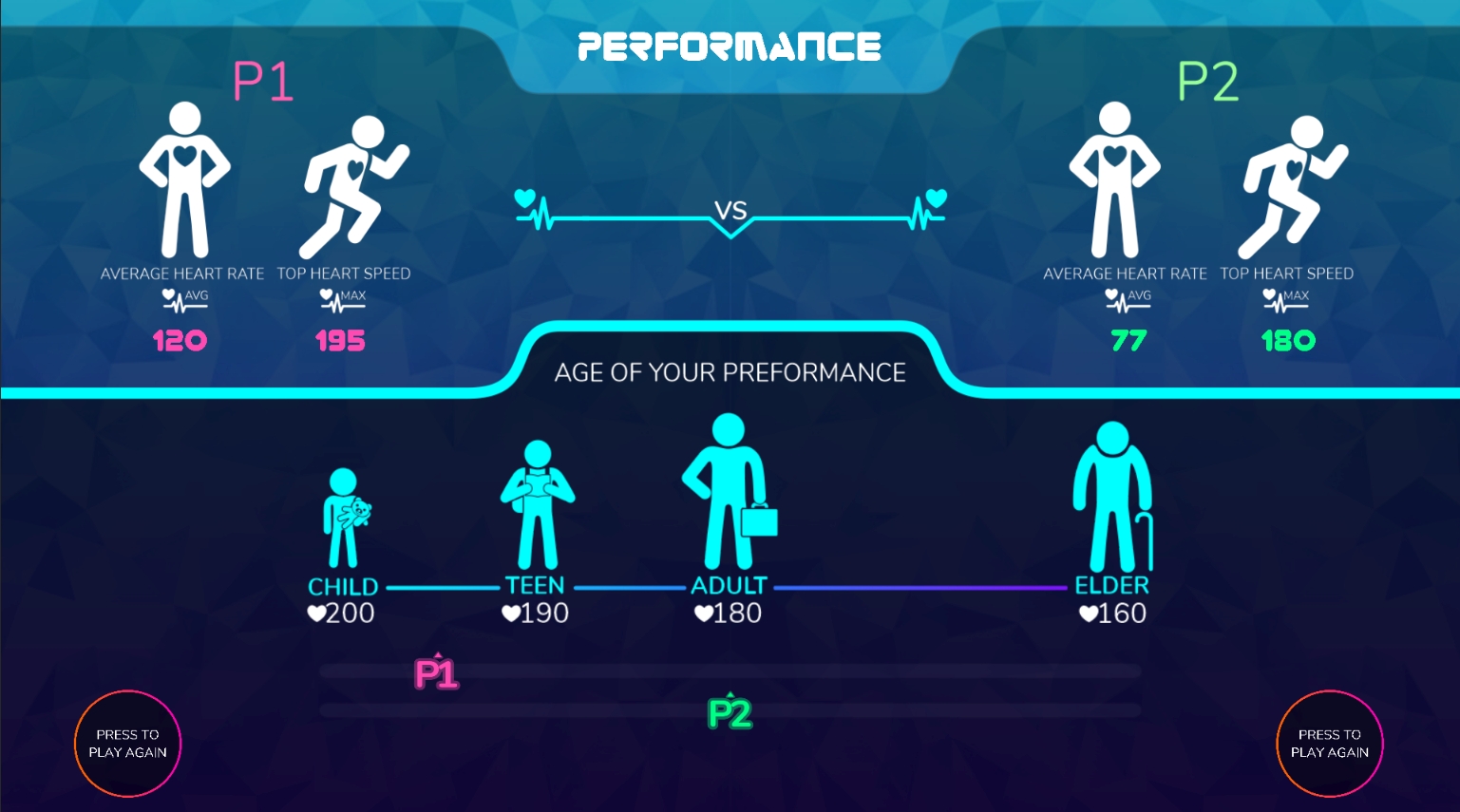 This project is part of a course for two master's programmes: Game Design and Technology at Gothenburg University and Interaction Design and Technologies at Chalmers University of Technology. This year's theme was Quantified Self, and meant to incorporate users' data into the interaction and let them learn about themselves. We do this in a playful way by having the gameplay be controlled by users' physical data, and then comparing it to averages after the game has ended.
How it works
The game controllers are made using an Arduino Uno, a DFRobot Heart Rate Sensor and a simple button. They are hooked up to a computer, which runs the game using the Unity engine. The heart rate and button data is sent to Unity, which uses it to determine the speed of the car and whether to brake or not.