The Watcher is a multiplayer gps-based game where you collect coins that appear on the map. The first player to collect 3 coins wins! You collect coins by physically moving to their locations and picking them up. But beware! If The Watcher catches you moving, your chances of winning are reduced!
FREEZE PHASE
The Watcher is on the lookout for movement. If you move, you might be discovered! Use this time to look at the map to see what's currently happening in the game, and plan your next move!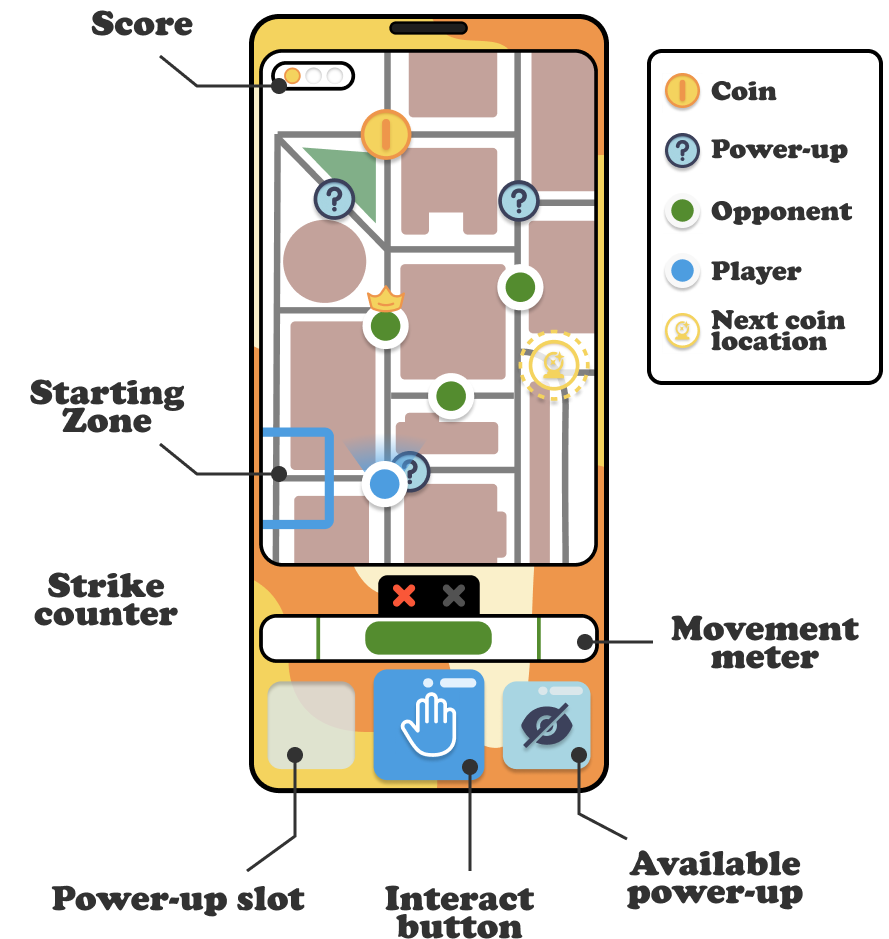 MOVE PHASE
The watcher is turning a blind eye, granting you the opportunity to move towards power-ups and coins without being caught! Fortunately, vibrations and sounds are emitted when The Watcher's eye is about to open.